In today's digital age, the power of social media is undeniable. From connecting with friends and family to promoting businesses and products, social media has become integral to our daily lives. However, what many people may not realize is the immense power that lies within social media analytics. These tools offer valuable insights and data about user behavior, trends, and preferences, allowing businesses and individuals to make informed decisions and optimize their online presence. By harnessing the power of social media analytics, you can unlock a world of opportunities and take your social media game to the next level.
Understanding Social Media Analytics
Social media analytics is the practice of analyzing and interpreting data from social media platforms to gain insights into audience behavior, evaluate the success of social media campaigns, and inform strategic decision-making. It allows businesses and individuals to understand how their content is performing, identify emerging trends, and measure the impact of their social media efforts.
Defining Social Media Analytics
Social media analytics is collecting and analyzing data from various social media platforms, such as Facebook, Twitter, Instagram, and LinkedIn, to extract meaningful insights. This data can include information about user demographics, engagement levels, reach, sentiment, and more. By leveraging social media analytics, businesses can gain a deeper understanding of their audience, measure the effectiveness of their social media campaigns, and identify areas for improvement.
Importance of Social Media Analytics
Social media analytics plays a crucial role in today's digital landscape. It provides businesses with valuable insights into their target audience, helps them understand customer preferences and behavior, and enables them to make data-driven decisions. By understanding social media analytics, businesses can optimize their social media strategies, improve customer engagement, and ultimately drive better results.
Types of Social Media Analytics
Descriptive Analytics
Descriptive analytics involves analyzing historical data to understand past performance and trends. It summarizes and visualizes data to provide a clear picture of what has happened on social media platforms. This type of analytics answers questions such as "How many followers do we have?" and "What was the engagement rate of our last campaign?" Descriptive analytics provides valuable context and lays the foundation for further analysis.
Diagnostic Analytics
Diagnostic analytics goes beyond descriptive analytics and aims to uncover the reasons behind certain trends or patterns. It helps businesses understand why their social media campaigns are successful or underperforming. By analyzing the data, businesses can identify the factors contributing to their success and make informed decisions to replicate those factors or address any weaknesses.
Predictive Analytics
Predictive analytics leverages historical data and statistical algorithms to make predictions about future outcomes. It uses patterns and trends to forecast how certain social media strategies or campaigns will perform. Predictive analytics can help businesses anticipate customer behavior, identify potential opportunities, and make proactive decisions to stay ahead in the competitive landscape.
Prescriptive Analytics
Prescriptive analytics takes predictive analytics a step further by providing recommendations and actionable insights. It uses advanced algorithms and machine learning techniques to suggest the best course of action based on historical and real-time data analysis. Prescriptive analytics helps businesses optimize their social media strategies, allocate resources effectively, and achieve desired outcomes.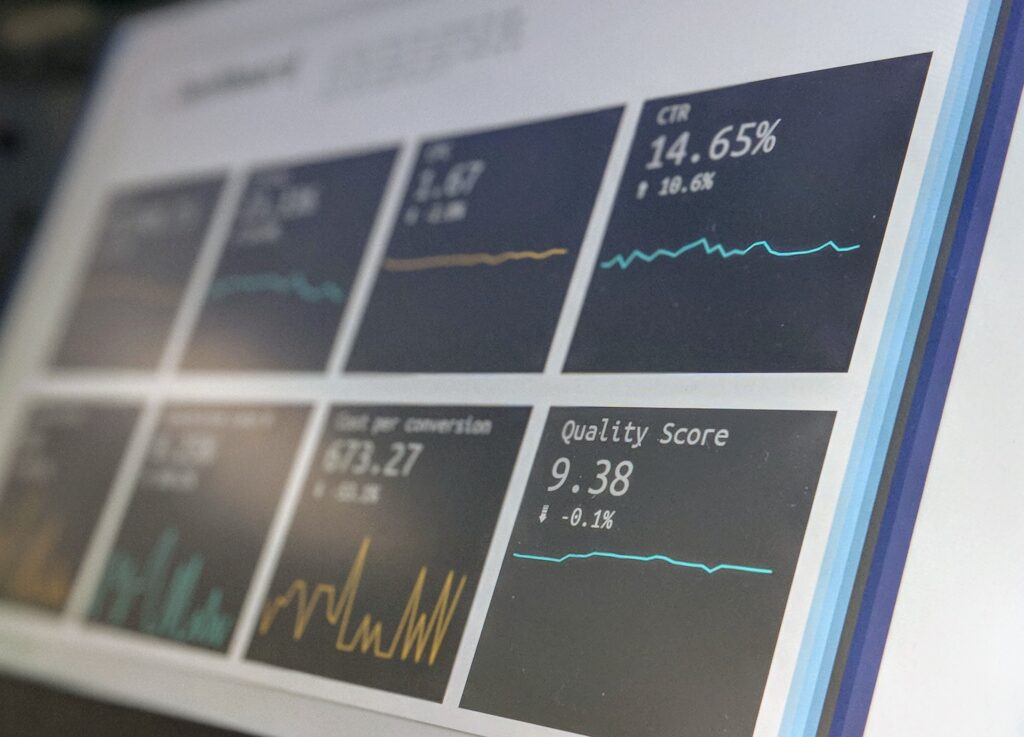 Key Metrics in Social Media Analytics
Engagement Metrics
Engagement metrics measure how audiences interact with social media content. These metrics include likes, comments, shares, retweets, and clicks. By tracking engagement metrics, businesses can evaluate the effectiveness of their content, identify what resonates with their audience, and make informed decisions to improve engagement levels.
Reach Metrics
Reach metrics indicate the size of the audience reached by social media content. These metrics include the number of followers, views, impressions, and reach of a post or campaign. Reach metrics help businesses understand how far their content is spreading and assess the effectiveness of their social media efforts in reaching their target audience.
Influence Metrics
Influence metrics measure the impact and influence of social media users. These metrics assess factors such as the number of followers, engagement levels, and user content reach. Influence metrics help businesses identify influential individuals or accounts that can amplify their message, build partnerships, and expand their reach.
Sentiment Analysis
Sentiment analysis involves analyzing social media content to determine the sentiment or emotion expressed by users towards a brand, product, or topic. This analysis can help businesses understand customer sentiment, monitor brand reputation, and address any negative feedback or issues in a timely manner.
Benefits of Social Media Analytics
Audience Insights
Social media analytics provides invaluable insights into audience demographics, preferences, and behavior. By understanding their audience, businesses can create personalized and targeted content, tailor their marketing strategies, and build stronger connections with their customers.
Competitor Analysis
Social media analytics allows businesses to monitor and analyze their competitors' social media presence. By gaining insights into competitor strategies, content performance, and audience engagement, businesses can identify gaps in the market, learn from successful competitors, and differentiate themselves.
Content Optimization
Social media analytics enables businesses to test, measure, and optimize their content to maximize its impact. Businesses can refine their messaging, format, and timing by analyzing key metrics and understanding what content resonates with their audience to drive better engagement and results.
Crisis Management
Social media analytics plays a critical role in managing and mitigating crises. By monitoring social media conversations, sentiment, and trends in real time, businesses can identify and address potential issues before they escalate, respond promptly to customer feedback and complaints, and protect their brand reputation.
Challenges in Social Media Analytics
Data Overload
One of the major challenges in social media analytics is dealing with the vast amount of data generated on social media platforms. With millions of posts, comments, and interactions happening every minute, businesses must be able to filter and extract relevant insights from this data overload.
Data Quality and Accuracy
Ensuring the quality and accuracy of social media data is another challenge. Not all data on social media platforms is reliable, and businesses must have mechanisms in place to verify and validate the data they analyze. Data integrity is crucial for making informed decisions and avoiding misleading insights.
Privacy and Ethical Considerations
Social media analytics raises ethical and privacy concerns as businesses analyze user data to extract insights. It is important for businesses to handle this data with care, respecting user privacy and complying with data protection regulations. Transparent communication and obtaining user consent are essential to maintain customer trust.
Social Media Analytics Tools
Google Analytics
Google Analytics offers robust tools to analyze website and social media data. It provides detailed metrics on website traffic, user behavior, and referral sources. Google Analytics can be integrated with social media platforms to track campaign performance, conversion rates, and other valuable insights.
Hootsuite Insights
Hootsuite Insights is a social media analytics tool that allows businesses to monitor and analyze social media conversations, track mentions of their brand, and measure sentiment. It provides real-time data, sentiment analysis, and customizable reports to help businesses understand and respond to social media trends.
Brandwatch
Brandwatch is a social media monitoring and analytics platform that provides businesses with in-depth insights and analysis. It offers sentiment analysis, competitor analysis, audience segmentation, and performance tracking features. Brandwatch allows businesses to make data-driven decisions and measure the impact of their social media efforts.
Sprout Social
Sprout Social is a comprehensive social media analytics and management platform. It provides businesses with social media scheduling, monitoring, and analytics tools. It offers detailed reports on engagement metrics, audience demographics, and content performance, helping businesses optimize their social media strategies.
Meltwater
Meltwater is a social media monitoring and analytics tool that offers real-time insights into social media conversations, brand mentions, and competitor analysis. It provides sentiment analysis, trend tracking, and customizable dashboards. Meltwater helps businesses stay informed, make data-driven decisions, and measure the effectiveness of their social media campaigns.
Best Practices for Social Media Analytics
Establish Clear Objectives
Before diving into social media analytics, it is crucial to establish clear objectives. Define what you want to achieve, whether it's increasing brand awareness, driving website traffic, or improving customer engagement. Clear objectives will guide your analysis and help you measure the success of your social media efforts.
Monitor Relevant Metrics
Focus on tracking and analyzing metrics that are relevant to your objectives. Different objectives may require different metrics. For example, metrics such as likes, comments, and shares are important if your goal is to increase engagement. Regularly monitor these metrics to understand how your content is performing and identify areas for improvement.
Leverage Real-Time Monitoring
Use real-time monitoring tools to stay up-to-date with social media conversations and trends. Real-time monitoring allows you to identify emerging topics, address customer feedback promptly, and respond to crises in a timely manner. Monitor hashtags, mentions, and keywords related to your brand or industry to stay ahead of the curve.
Invest in Data Visualization
Utilize data visualization tools to communicate your social media analytics in a visually appealing and easy-to-understand way. Data visualization allows you to present complex data in a format that is accessible and digestible for stakeholders. Visualize trends, comparisons, and patterns to uncover actionable insights and tell a compelling story with your data.
Regularly Evaluate and Adjust Strategy
Social media analytics is an ongoing process. Regularly evaluate your social media strategy, analyze the data, and identify areas for improvement. Use the insights gained to refine your content, experiment with new approaches, and adjust your strategy accordingly. Social media constantly evolves, and staying agile and adaptive is essential for long-term success.
Case Studies in Social Media Analytics
How Coca-Cola Leveraged Social Media Analytics for Personalized Campaigns
Coca-Cola, a global beverage company, used social media analytics to create personalized marketing campaigns. Analyzing social media data gave them insights into their audience's preferences, interests, and behaviors. This data allowed Coca-Cola to segment its audience and deliver targeted content that resonated with each segment. The personalized campaigns resulted in increased engagement, brand loyalty, and sales.
How Airbnb Used Social Media Analytics to Improve Customer Experience
Airbnb, an online marketplace for accommodation, used social media analytics to improve customer experience. They identified improvement areas by monitoring social media conversations and sentiment towards their brand and promptly addressed customer concerns. This proactive approach helped Airbnb enhance its customer service, build trust, and strengthen its brand reputation.
Future Trends in Social Media Analytics
Artificial Intelligence and Machine Learning
Artificial intelligence (AI) and machine learning are expected to play a significant role in the future of social media analytics. These technologies can analyze large volumes of social media data, detect patterns, and make predictions. AI-powered tools can automate social media monitoring, sentiment analysis, and content optimization, enabling businesses to gain deeper insights and make data-driven decisions more efficiently.
Integration of Social Media Analytics with Customer Relationship Management (CRM) Systems
Integrating social media analytics with customer relationship management (CRM) systems is becoming increasingly important. By combining social media data with customer data from CRM systems, businesses can gain a more comprehensive view of their customers. This integrated approach enables businesses to provide personalized experiences, target specific customer segments, and improve overall customer satisfaction.
Mobile and Voice-Based Analytics
With the proliferation of mobile devices and voice assistants, mobile and voice-based analytics are on the rise. As more interactions and transactions happen through mobile apps and voice commands, businesses must analyze data from these channels. Mobile and voice-based analytics will provide insights into customer behavior, preferences, and trends, helping businesses optimize their mobile and voice strategies.
Conclusion
Understanding social media analytics is essential for businesses looking to capitalize on the power of social media. By leveraging social media analytics tools and metrics, businesses can gain valuable insights into their audience, optimize their social media strategies, and drive better results. From understanding audience behavior to improving customer experience, social media analytics offers a wide range of benefits. As technologies continue to advance and social media platforms evolve, businesses must stay ahead of the trends in social media analytics to remain competitive and successful in the digital age.